N4ON - Active Ham Radio Operator "Curt"
GPS Location: Latitude: 37.2759 Longitude: -77.379
Grid: FM17hg
email n4on:n4on@wcast.info website:www.wcast.info/3
Currant Station Equipment
Radio: Kenwood TS-480 HX Running 200 Watts
Antenna: G5RV Jr. Multi-Band HF Dipole
Operating Portable: Great Falls, MT Denali National Park Alaska

Licensed since 1972, Amateur Radio can be divided into 3 phases of my life.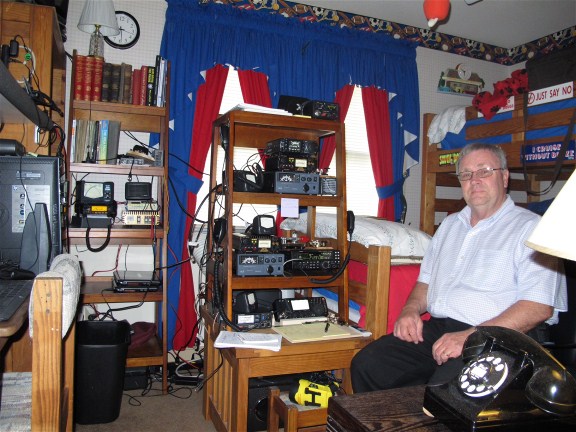 Phase Three - Since retiring from the telecommunications industry in 2009.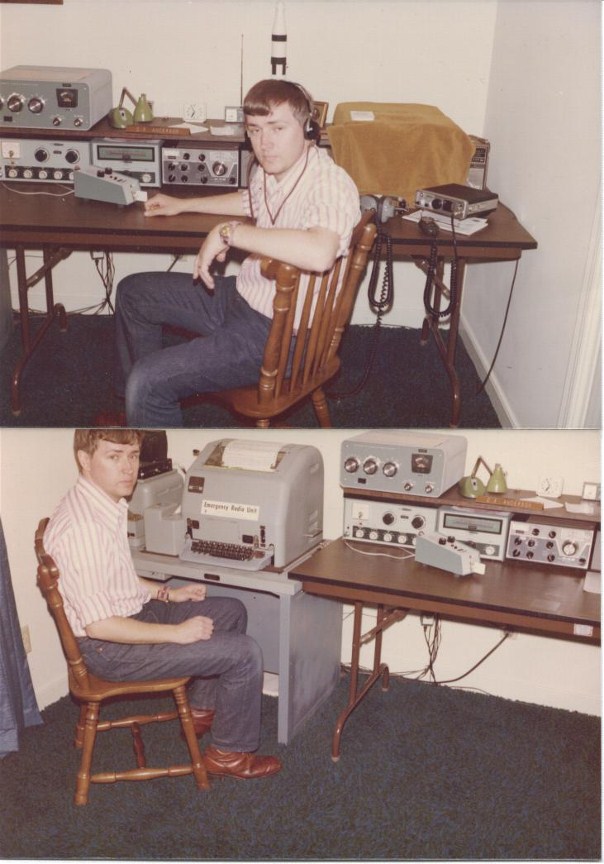 Phase Two - The Career/Family Years 1972-2009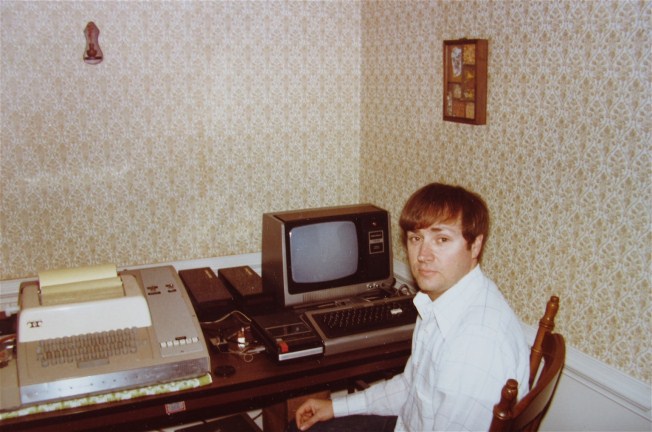 Phase One - The Learning Years 1966-1985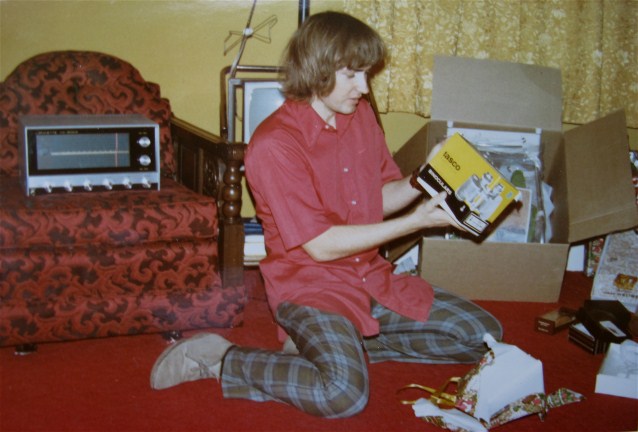 My first novice receiver, a Lafayette HA-600A dated Christmas Day 1971. First licensed in 1972 as
WN4CDF, then WA4CDF using a Heathkit DX60B transmitter and an end fed long wire antenna.
Within one year I earned Extra Class, N4ON, and my commercial telegraph license with endearments.
Special Links
QRZ.COM ARRL.ORG
Visit Curtis and ALL the Family
Special Interest
Petersburg Museum of Technology
Bugbook Historical Microcomputer Museum
Retired with forty years service in the telecommunications field.
From switchboard operator cord boards to optic fiber, I have seen it all.
Now I give tours at the Virginia Telephone Museum in Richmond, Virginia and
The Petersburg Virginia Museum of Technology as well as travel on speaking tours.
Favorite Quote: "As we enjoy great advantages from the inventions of others, we should be glad of an opportunity to serve others by an invention of ours, and this we should do freely and generously." Benjamin Franklin, inventor of the storage cell battery.
Favorite Invention: Electromagnet, the first practical application of electrical current.
Favorite Inventor: Joseph Henry who used a battery, an electromagnet with a mechanical striker and bell (ie. door bell) and sent the first communication signal over a wire a distance of one mile, never to patent his device allowing Samuel Morse to develop a code for communicating the English language that begin the information age.


Joseph Henry, Physicist, First Secretary/Director of the Smithsonian Institution

Ham Radio Operator "n4on" in three phases of my life: www.wcast.info/3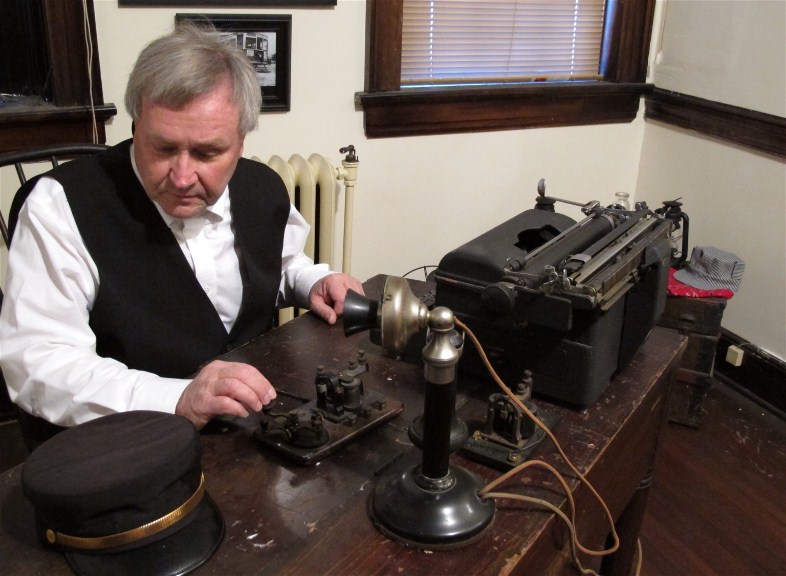 Curtis Anderson at The Petersburg Museum of Technology in Petersburg, Virginia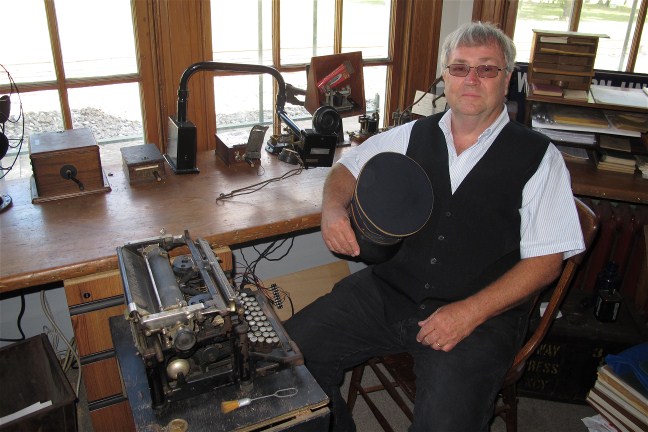 Curtis at the Railway Mail Service Library in Boyce, Virginia inside the train depot at the console.
Copyright © 2001, 2013 www.curtis.anderson.name All rights reserved.
Copyright © 2006, 2013 www.wcast.info - All rights reserved. Disclaimer.
Recent Expeditions and Adventures
Recently Operated In Houston, Texas February 2015
Morse Day Celebration in Boyce - Winchester, Virginia - April 26, 2014
Camping & Ham Radio trip to Alaska May 1-10, 2014
Eldorado National Forest portable & camping at Lovers Leap June 1-2, 2013
April 26-27, 2013 portable in Boyce, Virginia
Ham Event in Boyce, Virginia on Oct. 5, 2013
Winter Adventure Trip 2013-2014 Northwest USA
2015 Winter Adventure - ABORTED - due to family matters needing attention
Camping and Ham Radio Portable / Mobile

---
Quick Reviews
G5RV jr Antenna - a quick review
Mobile Antenna: Icon IC-7000 and AH-4 Tuner with homebrew short mobile long wire
Portable Antenna: AlexLoop QRP Antenna Test and Review