VTPMVA Private Web Site
The New Verizon TelecomPioneers Museum of Virginia at 713 E. Grace Street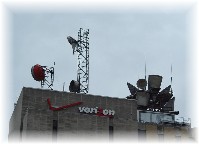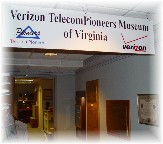 Verizon TelecomPioneers Museum of Virginia
703 E. Grace Street Richmond, Virginia 23219 (804) 772-1118
SunRise Assistance Living Tour
Oct. 14, 2009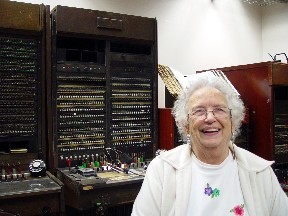 The New Verizon TelecomPioneers Museum of Virginia at 713 E. Grace Street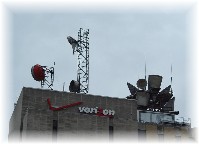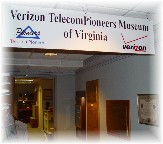 Click on each slide to enlarge.
Main Entrance just below the Verizon sign at street level: 713 East Grace Street Richmond, Virginia 23219 804-772-1118
The new museum now occupies the former employment office, business office and medical department.
It now has two large meeting rooms, not to mention all the space to house the equipment and displays.
Verizon TelecomPioneers Museum of Virginia
703 E. Grace Street Richmond, Virginia 23219 (804) 772-1118

Copyright © 2003,2009 www.wcast.info - All rights reserved. Disclaimer.
.
.