Smokey Wilson Ministries
Smokey's Web Site
The "Hope for Hannah" Benefit Concert was held on November 14, 2009
You can still make a donation by contacting Kym Walsh at (434) 845-4521
Sponsored by: Whitten Funeral Homes and Cremation Services
Concert was held at Heritage Baptist Church in Lynchburg, Virginia Directions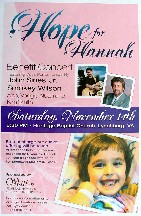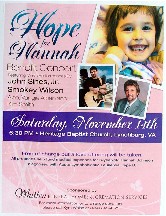 Click on Each Slide above to Enlarge
Full Size Image-1 Image-2
Smokey was at Trinity Church in Petersburg, Virginia on July 26, 2008. We had lots of first time visitors including kids from our Vacation Bible Train program.


Our Wcast June-July broadcast featured Smokey Wilson. in "Summer Journey".


Local Cable Channel 3 video broadcast on selected Mondays at 5:30 pm. Click Here to view Smokey.




Smokey's Testimony - click here
A Webcast Presentation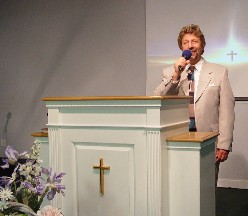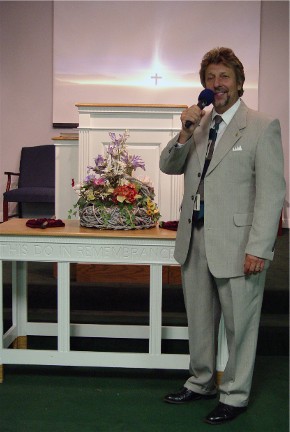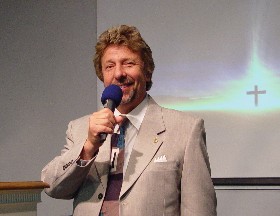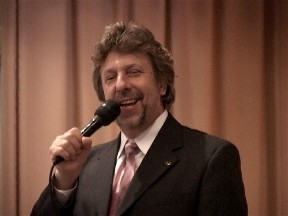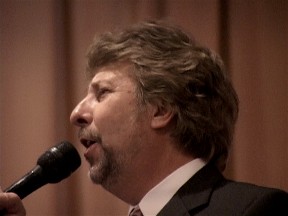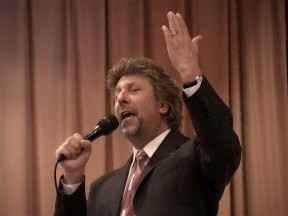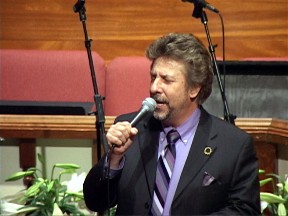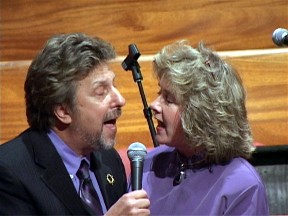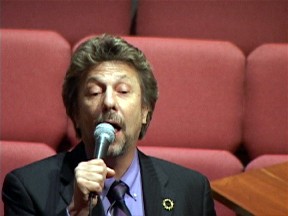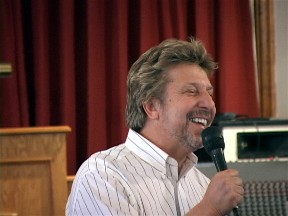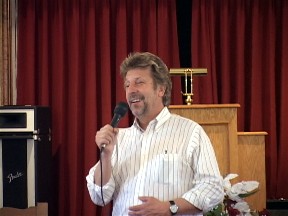 Photographs taken at Lighthouse Baptist Church, Virginia United Methodist Assembly Center,
Winn's Baptist Church, Highland Springs Church of Christ and Faith Heritage Church of God.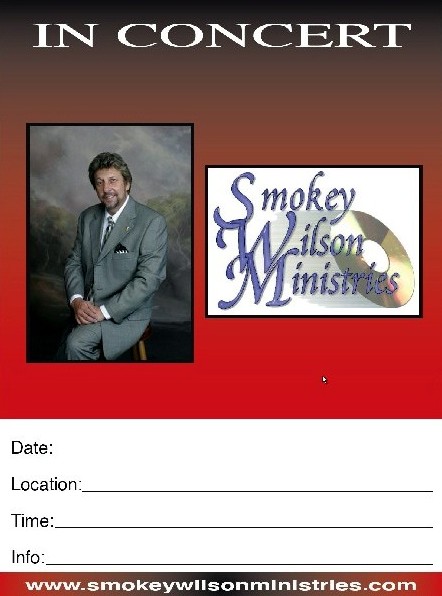 (Contact Smokey Wilson for Flyers, Brochures and available Products)
( Download Flyer Now - Download Brochure Now )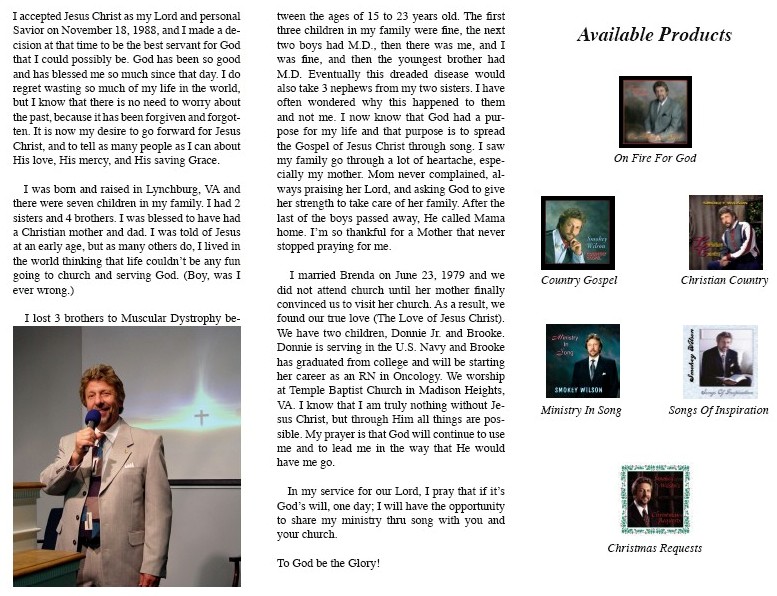 Additional Photos for Promoting Smokey Wilson Ministries - Click Here
Websites, Webcast, Podcast, Graphics, Text, Audio, Video, Multimedia Presentations, Training.
"Communicating to the Masses"
Audio & Video Recorded Events for Distribution
Wcast.info - Assisting congregations, groups, and individuals with the Great Commission commanded by Jesus Christ.
Copyright © 2008 Wcast.info, Smokey Wilson Ministries - All rights reserved.