Greater Petersburg Historical Society
Petersburg, Virginia
Latest Society News
Official Website has been taken done 2/24/2011 gphsva.org
GPHSVA P. O. Box 252 Petersburg, Virginia 23804 - P.O. Box has been closed as of 2/24/2011
Organizational Meeting held May 13, 2010 at 7:00 pm
Trinity United Methodist Church
215 South Sycamore Street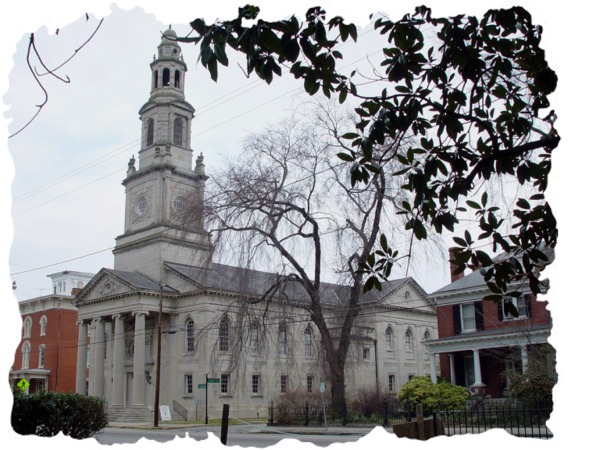 Guest Speaker Cheryl Collins, Fund Development Officer, New Petersburg Library
Topic: Lower Level Archive Facility - Video Presentation
Organizational Meeting PowerPoint Presentation
Constitution and Bylaws (approved June 7, 2010 meeting)
Membership Form
Volunteer Time Report - pending
Organizational Meeting Appointments
Directors:
Dr. William C. McDonald, NEH Professor @ UVA; wcm@virginia.edu
Emanual Dabney; edabney6465@gmail.com
Jeff Abugels (A.K.A. Hiram Haines); Jeffabu@aol.com
President - Ronald Seagrave; seagrave@wcast.info
1st Vice-President - Dulaney Ward
Secretary - Bonita Claiborne
Treasurer - Tammy Lee Leatherland Alexander
Web Host Provider: Curtis Anderson; curtis@wcast.info
Minutes of the Meeting dated May 13, 2010
October 8, 2010 9:00 p.m.
Next Planned Meeting was scheduled for Tuesday October 12, 2010 at 7:00 pm
Trinity United Methodist Church
215 South Sycamore Street, Petersburg, Va.
The purpose of the meeting was to re-organize the Society.
The President, Vise-President, Secretary and Treasurer have all currently resigned.
An offer to transfer the Treasurer position and all records and related material and accounts
was denied by the resigned Treasurer and was instead handled by the Treasurer another way.
A notice was sent out to all members on Tuesday October 5, 2010 by way of Facebook.
As of October 8, 2010 all email feedback indicated no one could make the upcoming meeting.
The meeting now scheduled for October 12, 2010 now has cancelled.
The Calvin Earl event has be cancelled by Calvin Earl and may be rescheduled sometime in the future.
The event 'Meet & Greet' at Eley's BBQ for Sept. 22nd has been cancelled.
All those who have turned in resignations by email, by statements, etc. should consider
taking the proper and legal steps to notify the State of Virginia that the Society does not
meet the requirements to continue to be incorporated.
The Society may still function as a society but will be determined by the membership.
No additional information is available at this time.
Copyright © 2010 www.wcast.info/gphs - All rights reserved.