FCC Commercial License
04/04/1972 FCC Third Class Radio Telephone Permit
06/07/1972 FCC Second Class Radio Telephone License
07/10/1972 FCC First Class Radio Telephone License
07/10/1972 FCC Ship Radar Endorsement
It took just over 90 days, three trips to Norfolk, and hours of testing on radio fundamentals
and rules and regulations back in 1972 to earn a first class commercial telephone license.
It would take two additional years to learn Morse Code at 25 wpm to earn a telegraph license.
02/12/1974 FCC Second Class Radio Telegraph License
I never was licensed First Class Radio Telegraph Operator as it required six months service under
a First Class Operator. However, I earned an amateur Novice, Advanced, and Extra Class License
between 1972 and 1974 while studying for the commercial telegraph license.
After completing my B.S. degree at VSU in 1977, I started teaching FCC License
and computer classes at area trade schools, Western Electric Corp. , Bell Labs, Bell Atlantic Corp.,
tow community colleges, and at VSU, all while working my full-time job.
After retiring with forty years in communications, I now study technical history and keep
current on all the necessary licenses and station call signs.
For many years there was no cost to taking test or renewing licenses and no photo was required.
Fees slowly were added and increased and now after forty five years it cost $65.00 to
renew a commercial license.

April 1972-1977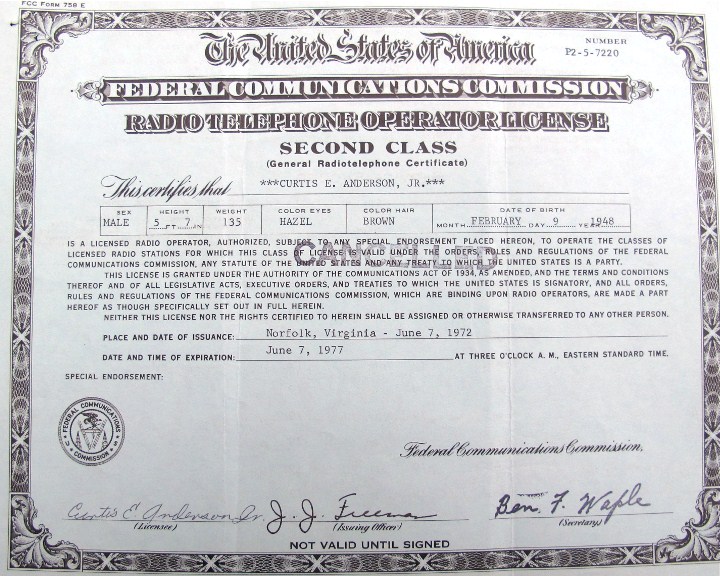 June 1972-1977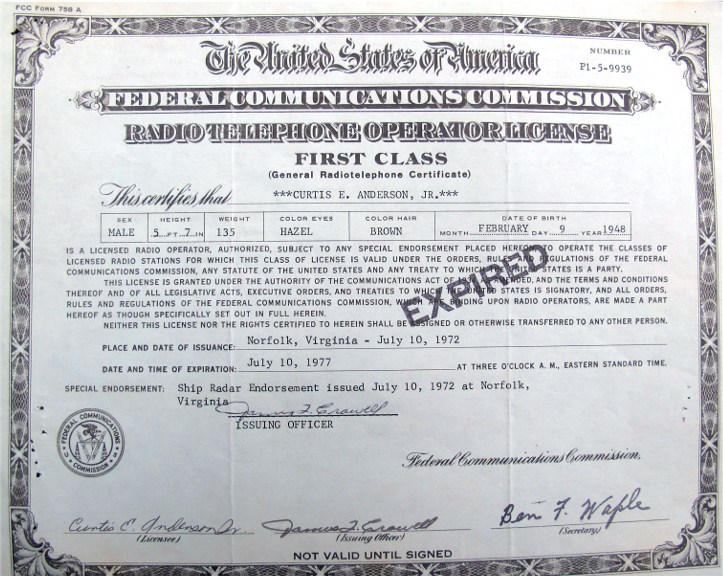 July 1972-1977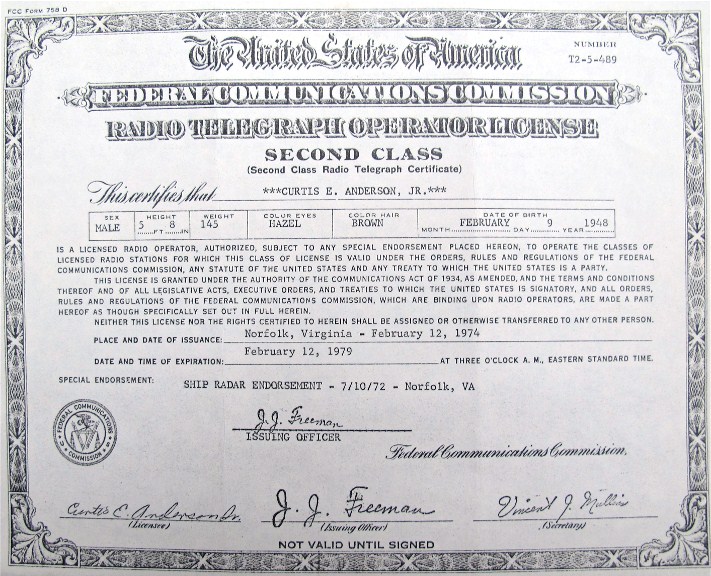 February 1974-1979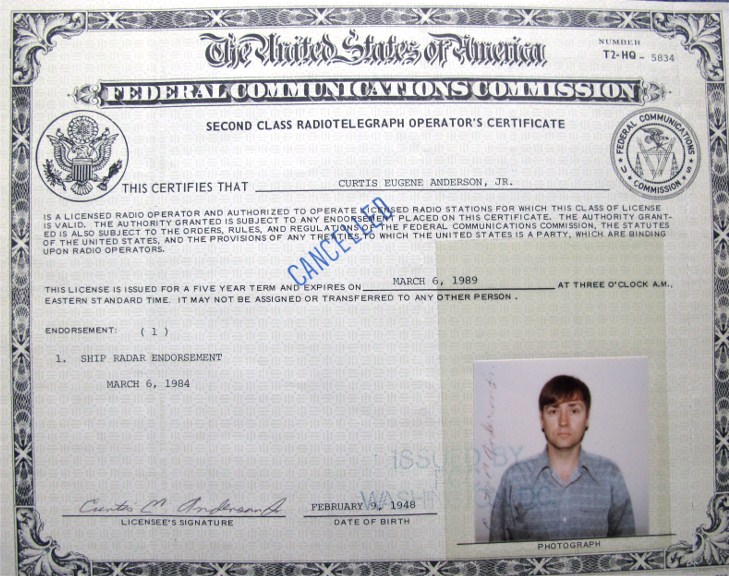 March 1984-1989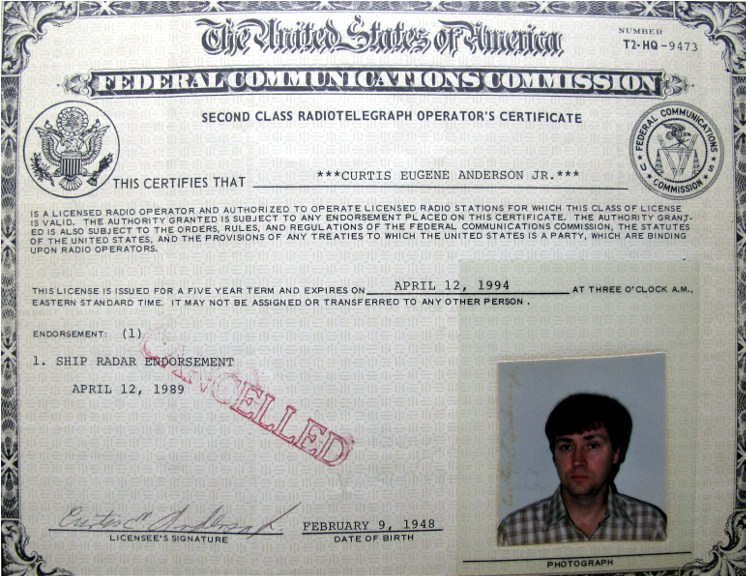 April 1989-1994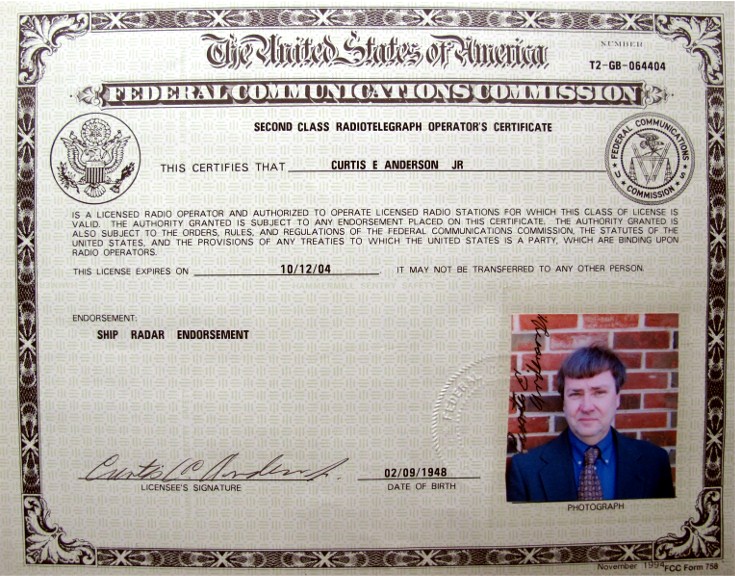 October 1999-2004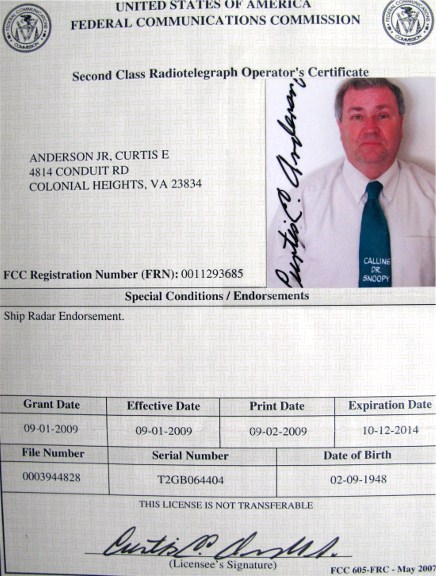 September 2004-2009

Good until 2017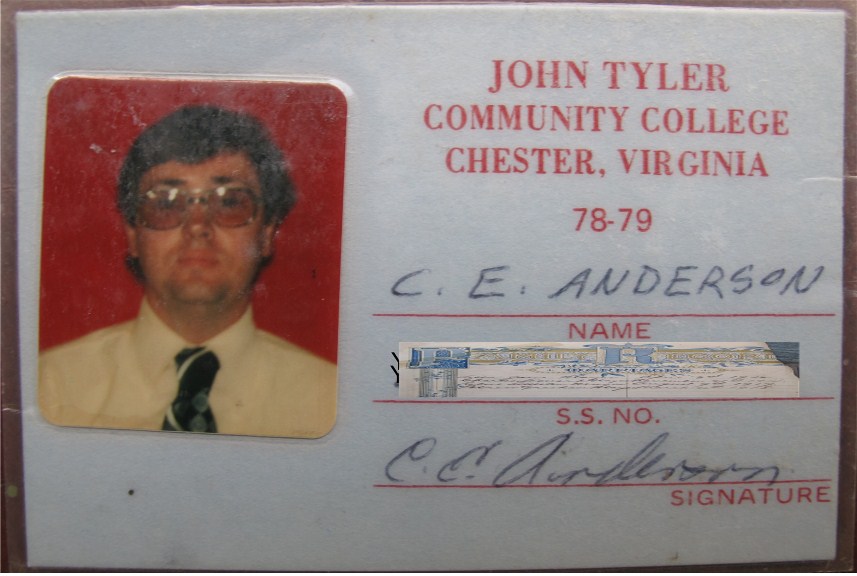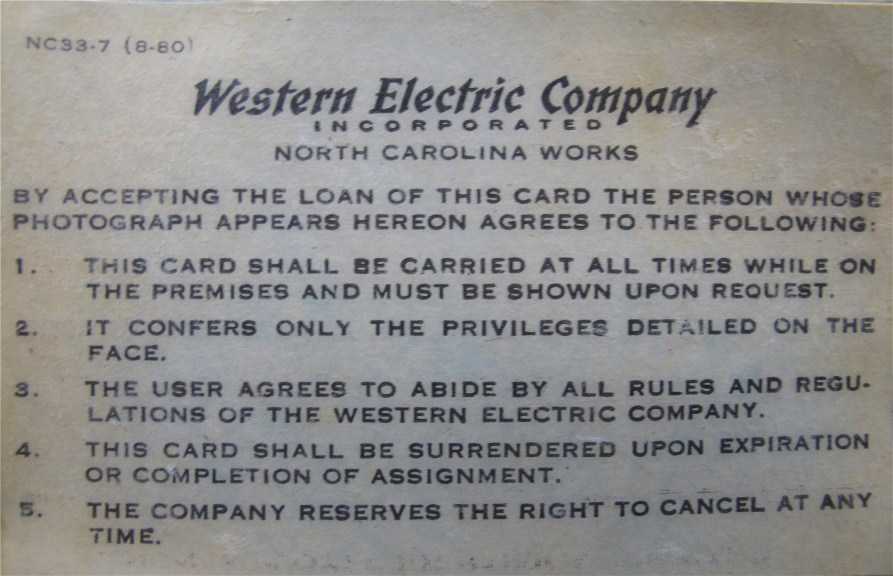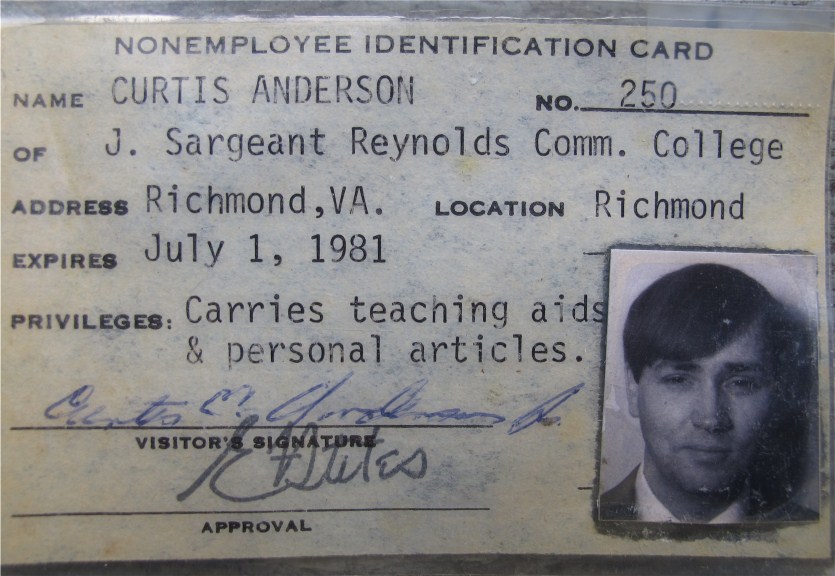 .