K W STUDIO - RAILROAD ART
Chester, Virginia
Passing Through
Seaboard Air Line Depot - Chester, Virginia
With a full stack, Seaboard Air Line's Q-3 355 is about to pass its depot in Chester, Virginia. It does not have to stop
today for any freight. Meanwhile the local mail carrier stops to talk with a farmer friend before continuing his route.
The depot served both passenger and freight service. It was built probably around the turn of the century. The SAL
discontinued its service in 1931 and the depot was demolished in 1938. It was built in the same style as other SAL
depots along their lines. The Q-3 355 served in the Virginia division and bore the initials of VA on the front.
According to a Q-3 expert, although they were painted black, dirty and grimy is how they always appeared.
Limited Edition Print: $30.00
Size: 16 x 20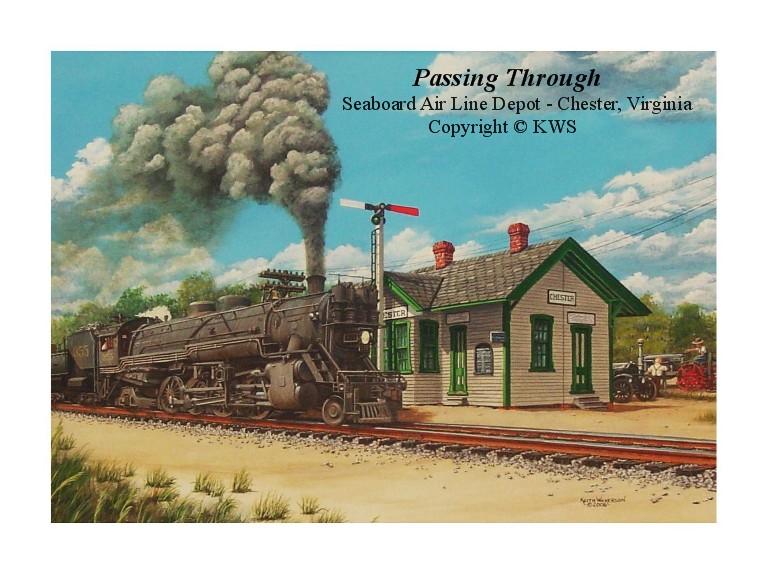 <RETURN TO ARTWORK PAGE >
E-mail: kws@wcast.info Copyright © 2009 www.wcast.info/kws