K W STUDIO - RAILROAD ART
Chester, Virginia
Fredericksburg
Richmond Fredericksburg & Potomac Station
Fredericksburg, Virginia
While passengers wait at the platform for their trainís arrival, a southbound freight lead by RF&Pís F7 No. 1105 is passing
through the station in the historic town of Fredericksburg. It is heading to its destination at Acca Yard in Richmond. The station
was built in 1910 to replace an earlier one. In 1925, construction began at the station to elevate and double track the section
through Fredericksburg. The renovated station, a new bridge over the Rappahannock River just to the north
of the station and other improvements were put into service on May 1, 1927.
Limited Edition Print: $30.00
Size: 16 x 20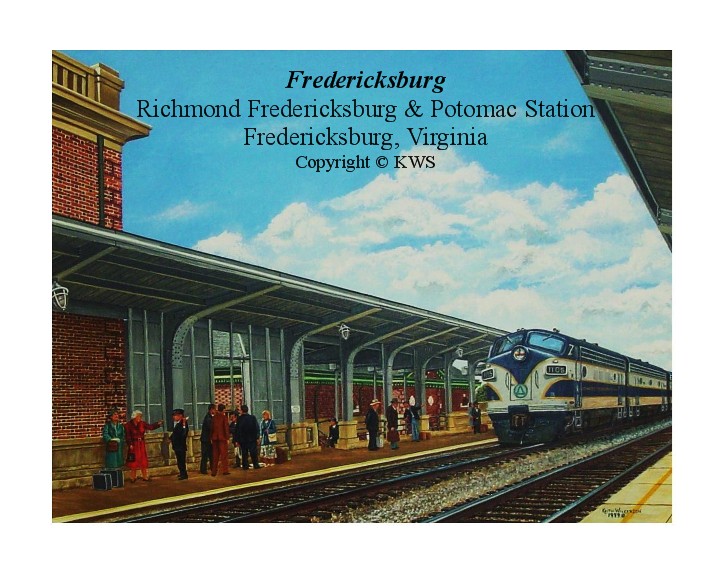 <RETURN TO ARTWORK PAGE >
E-mail: kws@wcast.info Copyright © 2009 www.wcast.info/kws