K W STUDIO - RAILROAD ART
Chester, Virginia
Conquering the Mountain
Baltimore and Ohio's EM-1
A clear crisp autumn day has found the struggle between mountain and machine. It is no match for B&O's EM-1.
With a load of coal hoppers from the West Virginia mines, No. 7605 is about to conquer this mountain and will
surely be repeated again before it reaches its destination. The long line of hoppers are bound for the docks at Lorain, Ohio on Lake Erie.
Limited Edition Print: N/A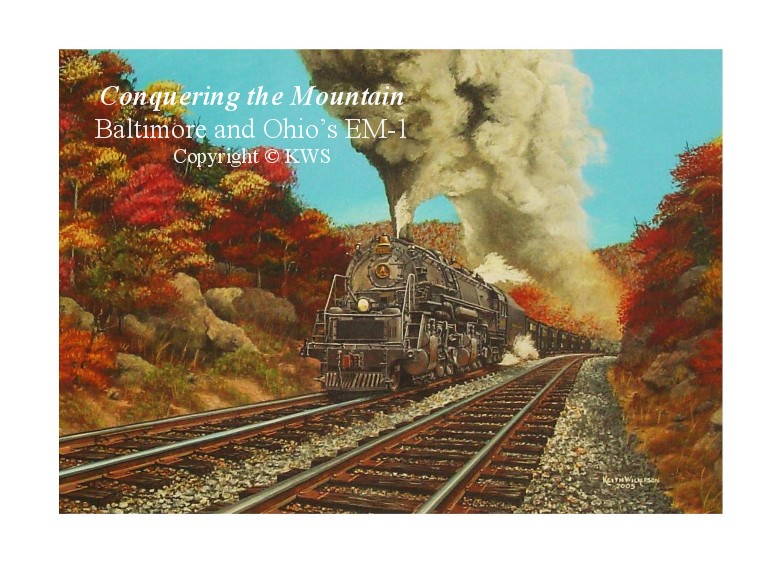 <RETURN TO ARTWORK PAGE >
E-mail: kws@wcast.info Copyright © 2009 www.wcast.info/kws