K W STUDIO - RAILROAD ART
Chester, Virginia
Chester
Atlantic Coast Line Depot - Chester, Virginia
The Atlantic Coast Line depot appears to have been built sometime around 1900. The one-story structure is constructed with
board-and-batten siding. It is a typical ACL depot style. Many of the depots with wrap around steps had them removed
and replaced with simple steps and handrails. There were two other ACL depots of this style built between Chester and
Richmond. One was at Centralia and another at Drewry's Bluff. Passenger service was discontinued in the 1950's.
The depot was demolished in the late 1960's.
Limited Edition Print: SOLD OUT $20.00
Size: 16 x 20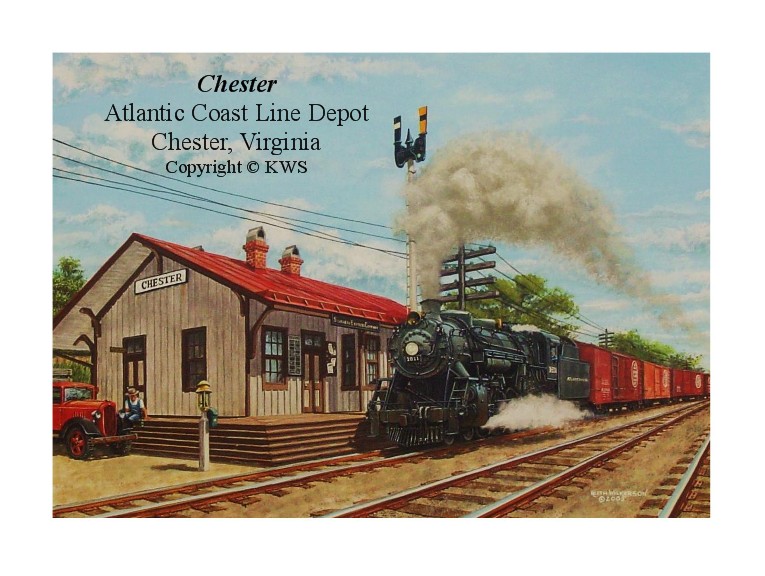 <RETURN TO ARTWORK PAGE >
E-mail: kws@wcast.info Copyright © 2009 www.wcast.info/kws