K W STUDIO - RAILROAD ART
Chester, Virginia
Arrival of the Powhatan Arrow
Norfolk & Western's J 605 - Petersburg, Virginia
The Norfolk & Western Railway's famed daytime coach streamliner Powhatan Arrow linked the cities of Norfolk, Virginia and
Cincinnati, Ohio. One of the stops along the Powhatan Arrow's route was at Union Station in Petersburg. Union Station not only
served the Norfolk & Western, but also the Atlantic Coast Line. Built in 1909, the Georgian Revival station was not only a train
station, but a gathering place for the community. Located in the west wing of the station was a restaurant. Many of the local
citizens, as well as travelers from the trains, enjoyed many a meal there.
Limited Edition Print: $50.00
Size: 19 ¼ x 24 ¼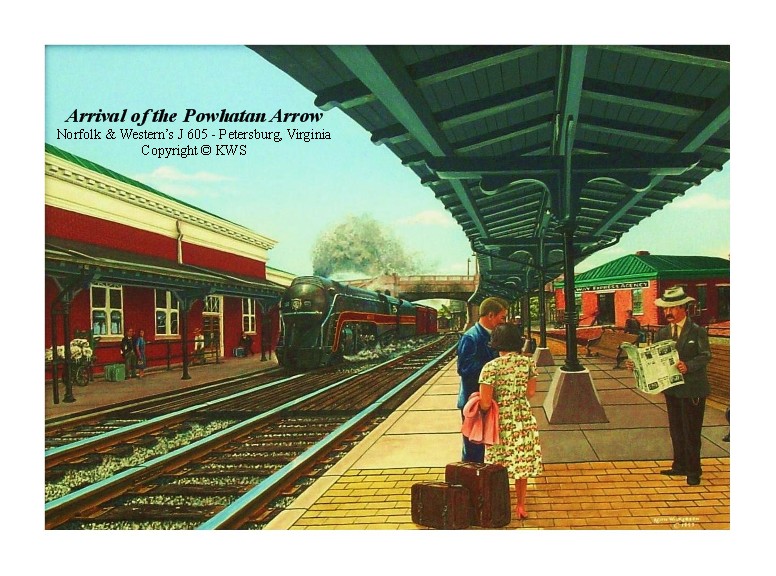 <RETURN TO ARTWORK PAGE >
E-mail: kws@wcast.info Copyright © 2009 www.wcast.info/kws