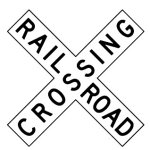 Get On Board - Train Enthusiasts !
A monthly program of multimedia presentations & displays
with a train theme for the entire family.


November 17, 2007 at 11:00 am Program
Peanuts® LARGE 'G' Scale Train Display: Engineer Snoppy pulling a boxcar
with Walt Disney's Dumbo®
Seasonal Theme: Harvest Time, Accepting with Gratitude
ALL Aboard - Contest
Sing Along Message - Harmonica Style
Meet 'Bubber' the Clown
Lots of short Video Clips of Trains inside and out.
Free and open to the public. Last minute Walk-ins invited as we have enlarged our facility.
Call Trinity Church 225 South Sycamore St., Petersburg at 732-3216 or email us at
trinity@wcast.info We would like to know how many plan to attend.
A children's program that adults will enjoy, experiencing railroad life both yesterday and today.
Presentations will include the N&W Railroad, The California Western Railroad,Peanuts,
and some other well known railroads, and a famous American railroad dog!
NOTE: Peanuts®United Feature Syndicate, Inc. all rights reserved. Dumbo®Walt Disney. all rights reserved
www.getonboard.us
www.wcast.info/trinity
Copyright © 2006 www.wcast.info - All rights reserved. Disclaimer.