Ettrick Memories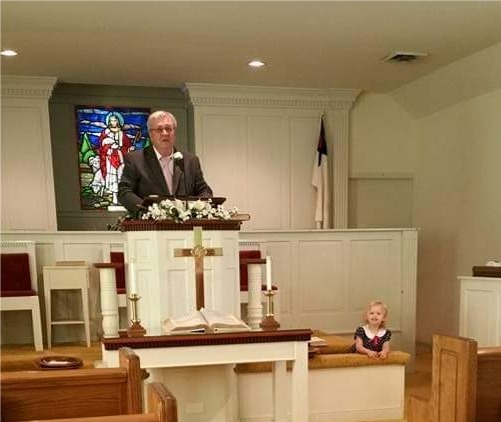 Curtis Anderson
Invited Speaker at Fellowship Baptist Church
in Ettrick on Father's Day 2015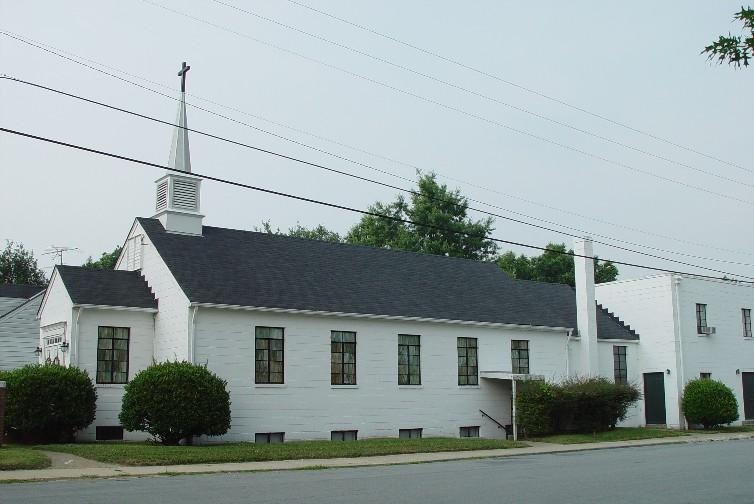 Fellowship Baptist Church
21000 Chesterfield Avenue
Ettrick, Virginia 23803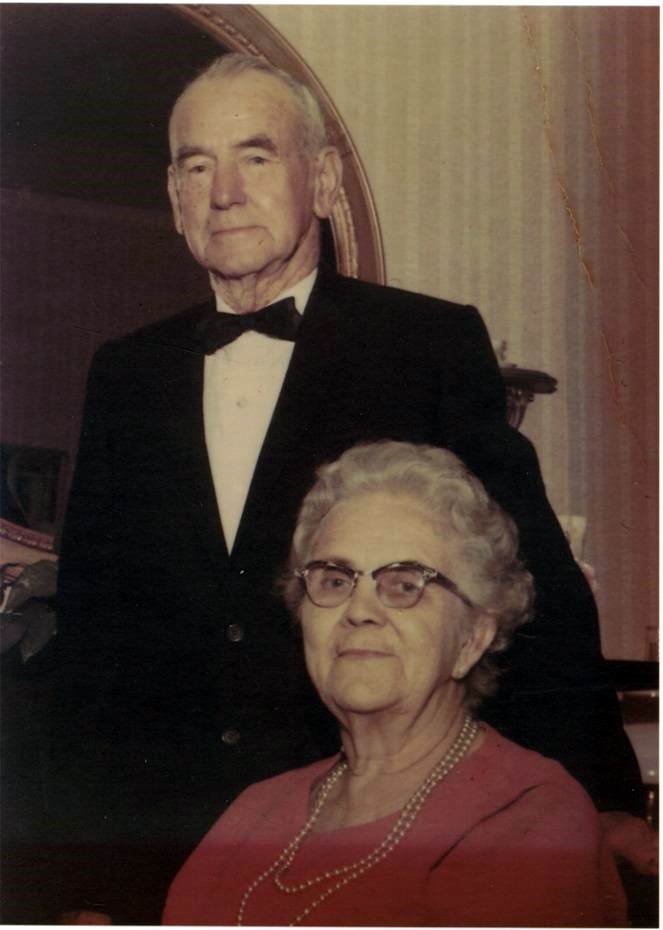 Founders of Fellowship Baptist Church
Formerly Members of Ettrick Baptist Church
Floyd & Sadie Bowman (above)
and
Mary A. Bowman Woodruff (below)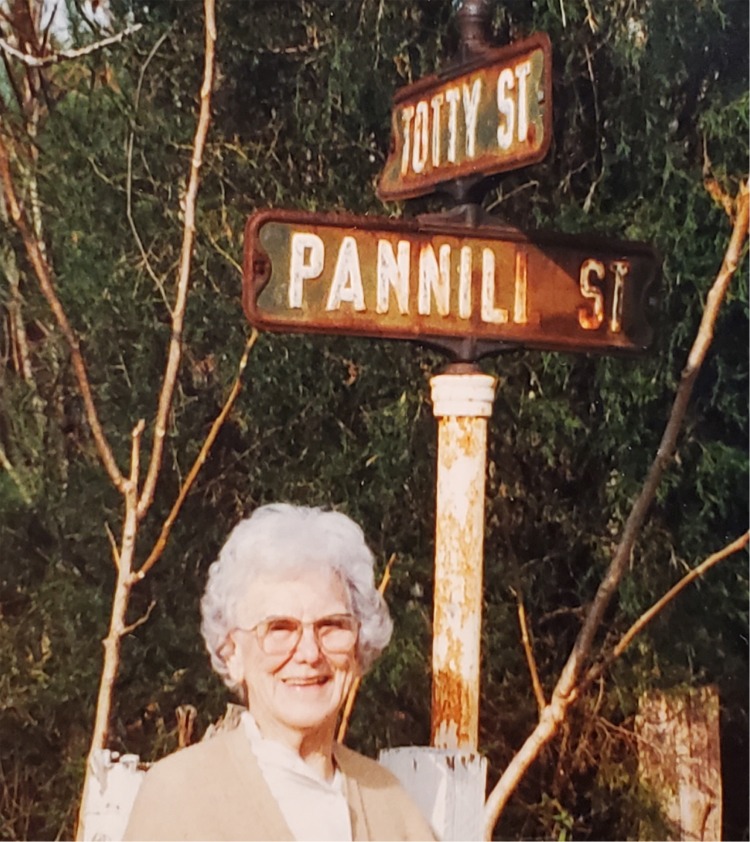 * * *
Testimony of Curtis Anderson
Sadie A. Bowman was my first Sunday School
teacher at Fellowship as a young child. Her
daughter Mary. A. Bowman Woodruff was
my Sunday School teacher as a teenager.
By age 18, I had been trained to be a
Sunday School teacher at Fellowship Baptist
Church and started teaching a Junior Boys
class at Fellowship in 1965.
Both Mrs. Bowman and Mrs. Woodruff had
a major impact on my life, while both were
also caretakers of Ettrick Cemetery.
I recall having early Easter Sunrise Services
on occasion at Ettrick Cemetery.
I stayed in touch with Fellowship, the
Bowmans and the Woodruffs over the years.
I happened to be at Mary A. Woodruff''s home,
by her bedside, just days before her passing away.
She shared with me details about her fall and her
concern for Fellowship and Ettrick Cemetery
because of her age and health condition.
My commitment to her was personal
and I felt greatly honored to continue a good
relationship both at Fellowship and the Cemetery
over the years. In should be no surprise that
shortly after she passed away, I designed
and hosted the Ettrick Cemetery website
and still continue to maintain it today.
It should also be no surprise that caretaker
David L. Wright supported the website
by supplying his devotion, notes, and
records for the website.
I happened to catch David at the cemetery
on one of his routine work days there.
I photographed him with his dog that day as it
was approaching Memorial Day (2020).
With new flags in place and a grass clipper
in his hand, I left him not knowing I would
not see him again this side of glory.
It have been a great honor for me to have
known wonderful people and to enjoy
the memories of Ettrick, Fellowship,
Ettrick Cemetery, the Bowmans, Woodruffs,
and David Wright.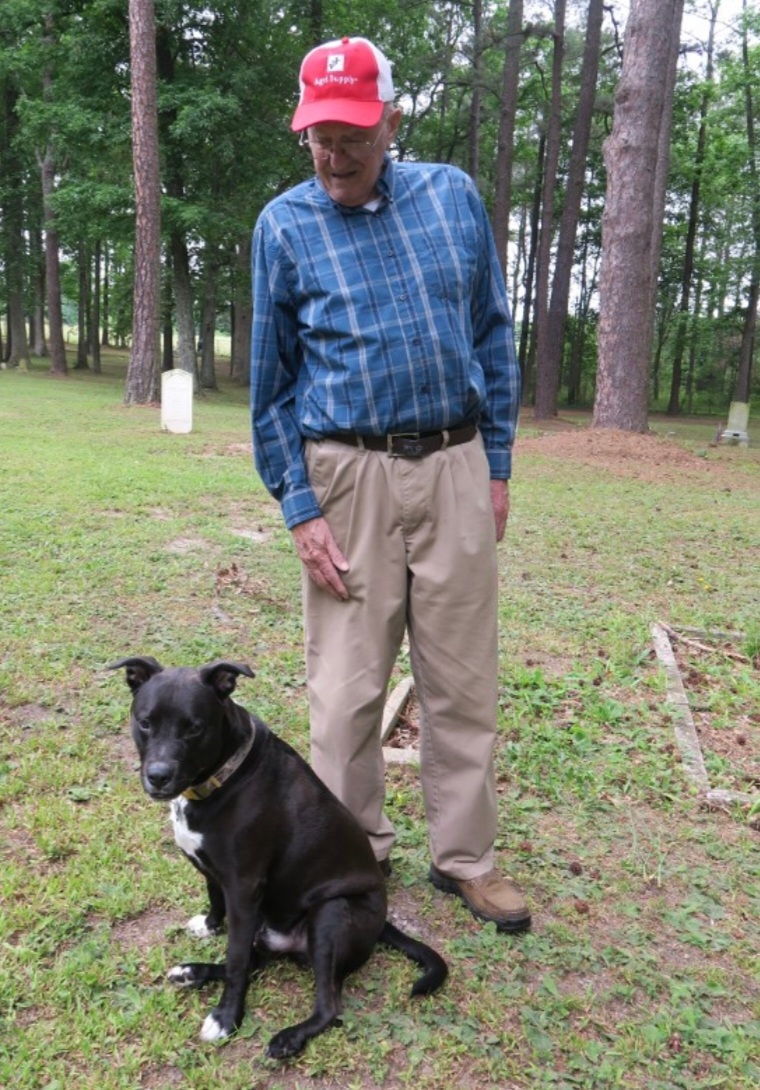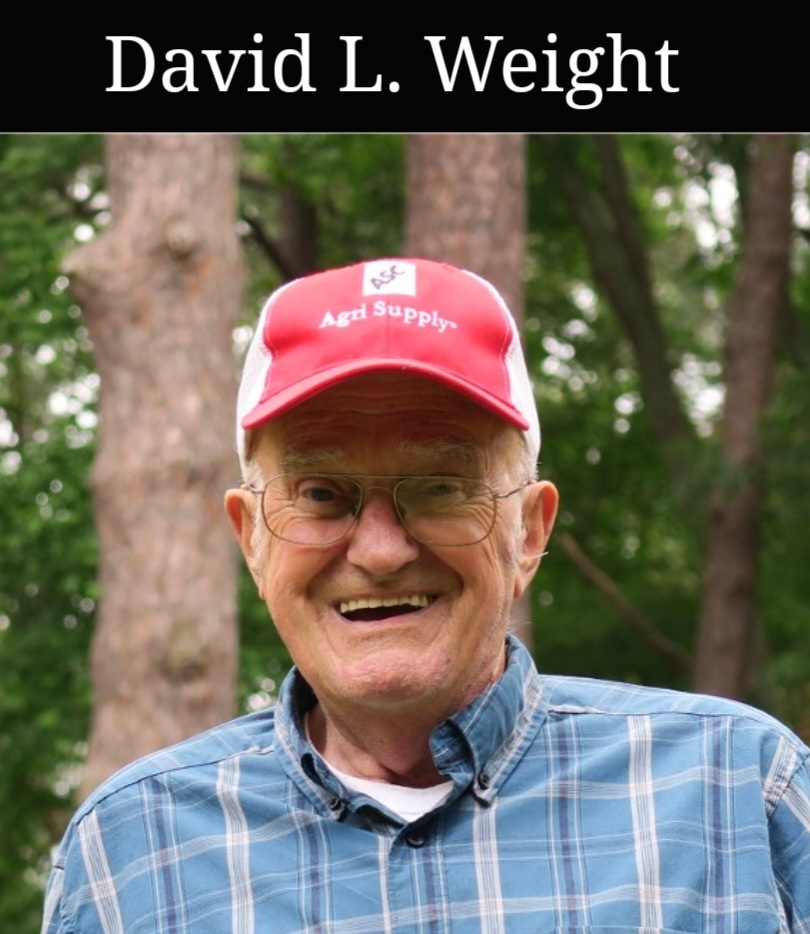 Copyright © 2001, 2021 www.curtis.anderson.name All rights reserved.

.